Hello lovely folks! It's me again with a short visual novel that I was hoping to cram in so I can get my silly head out of the clouds and get back to doing Boolean Algebra. I'd had my eye on this game for quite a while now but I wasn't ever able to get it. Well, no time like the present~

Official Site Home Page (itch.io)
Steam Link: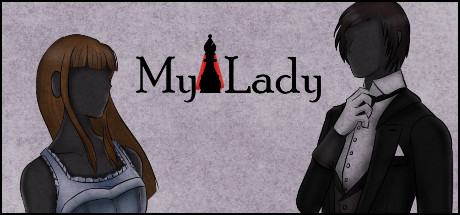 You are Miss Bauxmont, the heiress to the Bauxmont estate. With your mother always away on business trips, you find yourself infatuated with your personal butler. For several years, you have vied for his attention, but to no avail. However, you are now 17 and your mother has plans for you involving a certain suitor who has come into town.

What will your future hold on the chessboard?
1st Playthrough: ~25 Minutes
All Steam Achievements: ~1 hour 12 minutes
5 Different Endings
Price: $0.99 Continue reading "My Lady" →